Your fashion guide to the best high low dresses
High low dresses, which are also called mullet dresses, are a type of dress that has a lower length in the front and a higher one in the back and. It shows off the legs as if you are wearing a mini dress in the front. These are popular dresses nowadays as more women are trying to show off their legs without revealing their back side. One of the benefits of a high low dress is that almost every clothing store has them. It does not matter if you are looking for high low prom dresses or one for an evening out, you will have no problem finding one.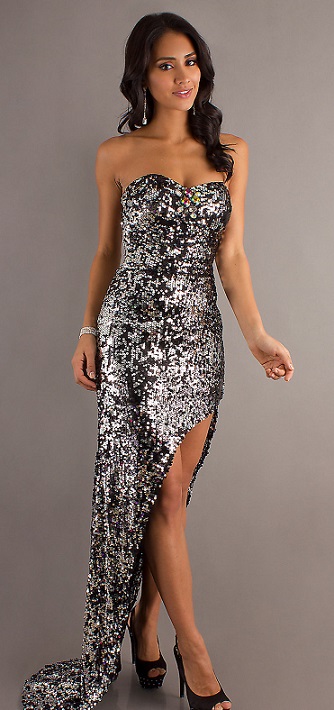 Finding a high low dress is easy; however, you must wear the right style for your shape. This is where some people get confused because not all high low dresses are the same. They may also have different styles, lengths, trimmings, and other factors to fit every body shape.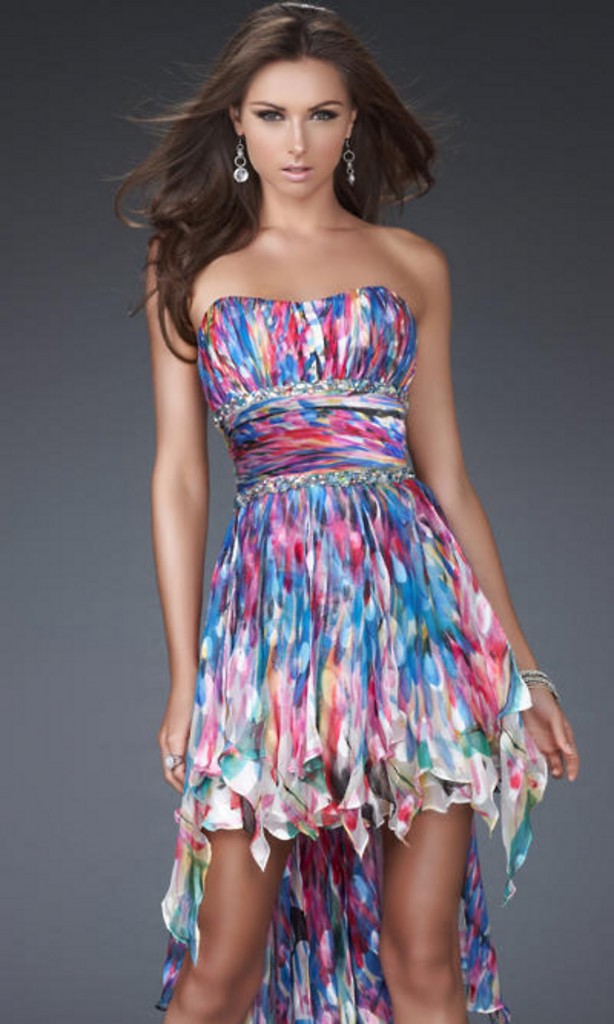 Popular Styles of High Low Dresses
Wedding design – A lot of brides look for a high low dress to be worn on their wedding day and most of the styles are absolutely stunning. These high low wedding dresses show off femininity and flair with its flowing fabrics in white, beige, cream, or ivory colors. Another thing that high low wedding dresses offers is a more sophisticated look along with a more slimming design.
Ruffles – If you want a dress with ruffles around the waist or even on the train of a dress, then you can get that on a high low dress. Most people do not realize that high low dress come in so many different styles and one of the more popular styles has ruffles down to the hemline.
Casual high low dress – This dress is the counterpart of wedding and prom dress good for everyday wear. Casual mullet dresses are comfortable enough for the summer and can be paired with sandals for a chic, breezy summer style.
Prom dresses – High low dress for prom is sure to make a high school girl the darling of the crowd. High low prom dresses come in colorful patterns, tiered ruffles, flowing luxurious fabrics, bold designs, sexy red lace dress designs with a hint of shimmer and sparkle here and there. The choices are endless.
These styles of high low dresses pretty much cover all other ones in the market. Finding cheap high low dresses in any of these styles is easy since there are a lot of online boutiques that sell these items.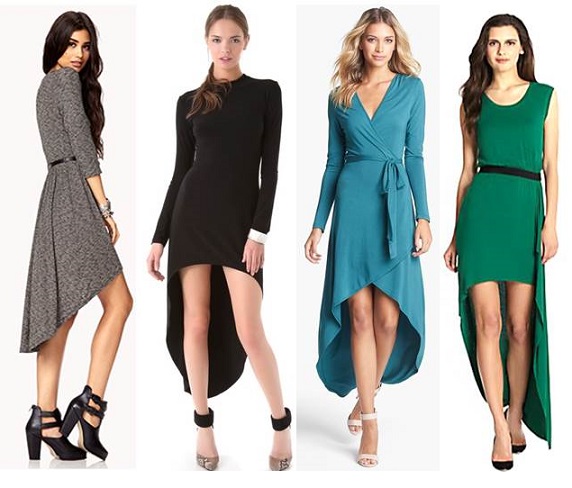 Styling Tips for a High Low Dress
Here are some easy fashion tricks to help you pair your dress with just about anything in your closet.
Pair with heels – When wearing a formal high low dress, pairing it with heels is a must. Heels give you the needed lift and will make your legs look longer. Strappy heels are the best ones to show off. Conversely, wear sandals or wedge espadrilles when wearing a casual high low dress.
Complement with jewelry – A bare neckline and arms would do no justice to the style of the dress here. A rule of thumb here is to contrast styles: intricate high low dress pair well with simple jewelry, and vice versa. If you wear your hair up, a pair of statement earrings will look stunning over a solid colored dress.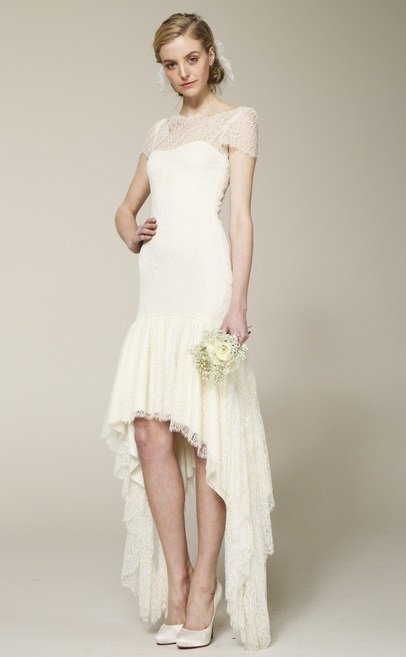 There are many ways to make a high low dress look better but not everything will look good with each dress. Choose one that matches your unique style and taste—this way, everything else will just follow.