How to Rock White Dresses
Many people fear wearing white dresses apparently due to their exaggerative feature. Unlike black that camouflages some bits and pieces, white shows everything. Well, this fear should totally be eliminated because white is such a beautiful color on anyone. It's serene, pure, elegant and easy to pair up with other colors.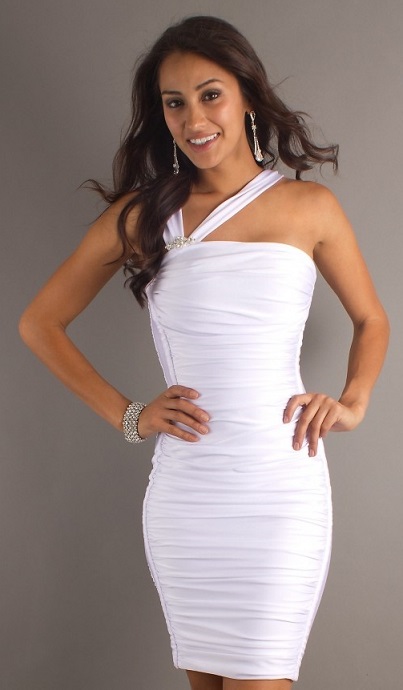 What to consider when getting a white dress:
How it fits
When to wear it
What to pair it with
Fitting white
Fitting dresses hug the curves of the body. A fitting dress could be long or short. When wearing a white fitting dress, make sure it has a distraction point of some sort. White cocktail dresses fit perfectly in this category. They tend to have glitter or jewelry on them. They add dazzle to dress by diverting attention and keeping the dress from being too flat.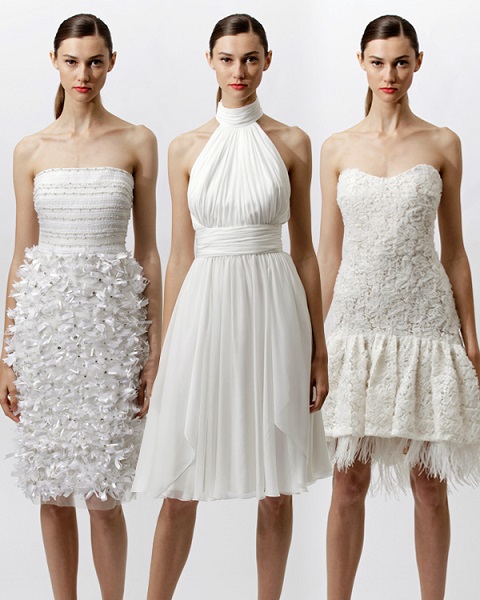 Long fitting white dresses work well with edgy cuts such as long bare backs, an open cut at the belly or no straps. A pencil dress would also fit this category. It would perfectly hug those curves and show your figure. The good thing about pencil dresses is that they can be worn by all figures. Curvy ladies get to show their amazing curves while petite ladies get to show their legs and such.
Patterns
White is definitely not a boring color. It can be pieced together with other colors to create amazing patterns and the best candidate for this job is black. The clean difference between these two colors provides designers with a range of shapes and patterns to work with. The best type of black and white dresses is those with geometric patterns. This could be in form of one side being black and the rest white, polka dots, stripes and shapes. Stripes seem to be everyone's favorite but one should be careful when getting a striped dress. Horizontal stripes exaggerate size by making one look bigger hence they should be worn by small to medium figures. Vertical stripes camouflage one's size hence they should be worn by plump to plus size figures.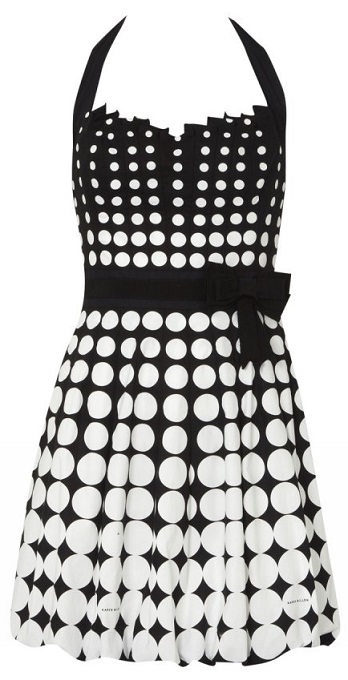 Mix and match
White is such a simple color that it can be paired with literally anything. At this point, a red lace dress would be a great option. You can't go wrong with red and white; it's like a mixture of purity and dare-devil. The red lace could be at the top then the rest of the dress white. Plus, with red lace you're not limited to night time functions since it can work well during the day.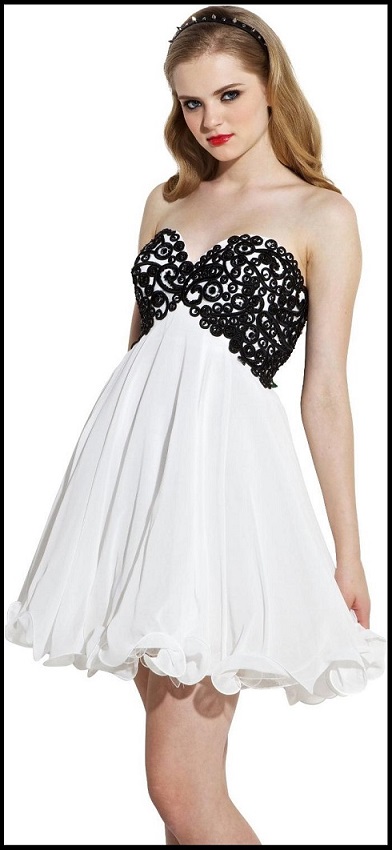 White dresses for every occasion
The only place where ladies are advised not to wear white is in weddings; leave that to the bride. As for other occasions, white dresses for women would work perfectly. Ladies could pick simple flowing dresses for day time occasions since this will actually help in bearing the heat. For night time events, pick pieces with sexy features and designs such as deep V gowns.
When worn correctly, white dresses can never disappoint. They allow you to play around with bold colors for your shoes and purses in order to break the prominence of the white color. The next time you're shopping for a dress for that special event, pop in to the white section and get dazzled.