Popular styles of evening gowns change every few months. Fashion is one of the things in the world that is forever changing and changing quickly. So sometimes keeping up with popular and trendy styles of evening gowns can be difficult. This doesn't mean you have to go out and buy a new dress every time though. Some dresses are so unique and flattering they tend to stay popular no matter what.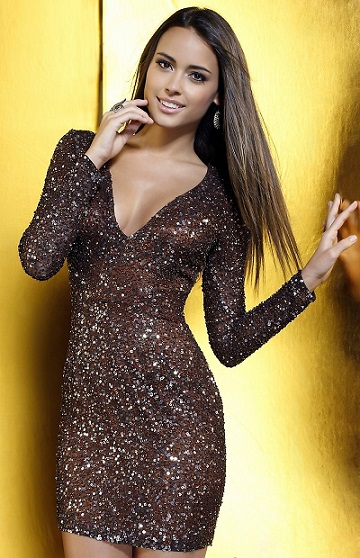 Types of High Low Dresses
High low dresses are one of those popular styles of evening gowns that are always stay in style. They can be playful, classy, or sexy depending on how you play it up. They can come in sleeveless, spaghetti strap, v-neck, halter, long-sleeved. The back is longer and more flowing as the front of the dress stops short around knee or ankle length.
Casual High Low Dress. This is a casual high low dress doesn't have such a long terrain. There is only a small difference though a few sundresses contain a dramatic difference from front to back. They generally come in bright and fun colors or patters, with or without a belt, and are tube top, spaghetti strap or tank topped style.
Sexy and Formal High Low Dress. This dress tends to have a long flowing terrain and is also either very conservative or a bit sexier showing cleavage or hugging the curves. It also can have designs made of sparkles, lace or beads.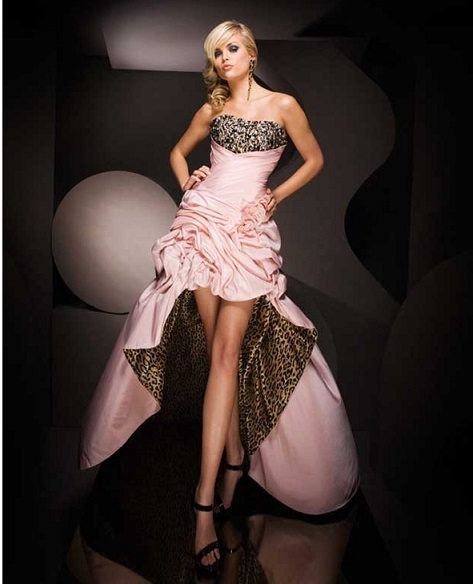 Cocktail Dresses
Cocktail dresses have been popular for many years. They too come conservative though usually leaning towards sexy. These dresses can come in a number of colors, though this is where the "little black dress" comes from. They tend to "cling" to the body showing off every wonderful curve. They can come in different styles like V-necked, sleeveless, tube top, spaghetti straps, long-sleeved, halter; one sleeved, or even sits off the shoulder.  There are also some types of dresses that can be used as cocktail dresses such as red lace dress and Cheetah print dress. The cocktail dress is a must have for every woman who wants to flaunt their beautiful figure.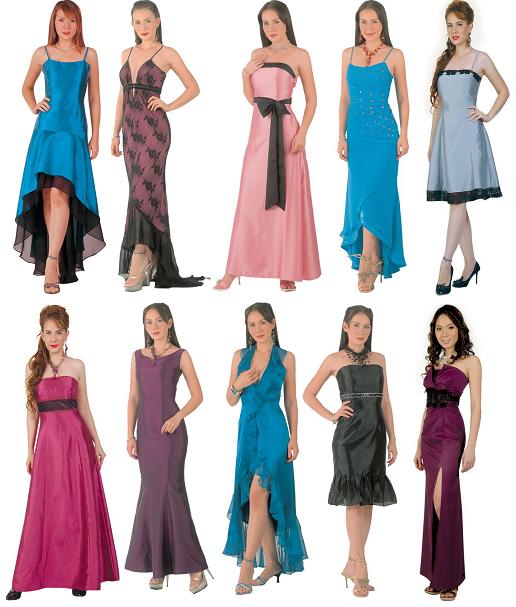 These two types of dresses are ageless and they never go out of style because there are just so many ways to wear them. They are timeless classics and are a must have for every woman's closet. Evening gowns today don't have to be long, just flattering and beautiful. This is the reason  why these two dresses will always remain the two popular styles of evening gowns.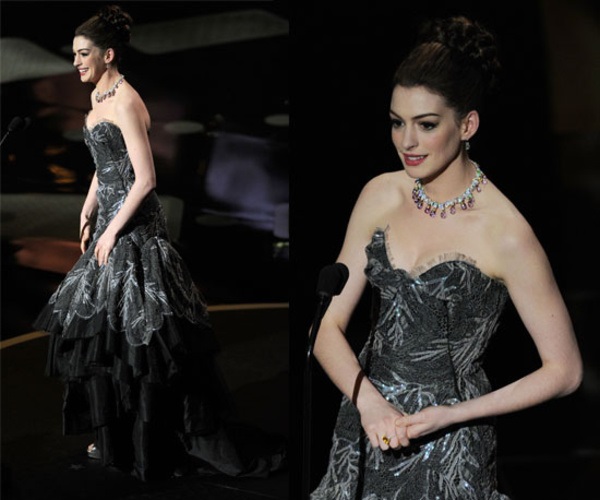 There is no basis to determine popular styles of evening gowns. It is just a matter of looking great and dressing for the right occasion. Regardless of its design and style, the first priority of a wearer is comfort.  Every dress has its unique style and it will surely bring out the beauty of every wearer regardless of their body figure. As long as the person wearing the gown is comfortable with it, there is no way that the evening will go wrong.