Vintage dresses have recently gained a lot of popularity, thanks to celebrities like Julia Roberts who have won them to famous red carpet events. This trend can be traced back to the early 90s although it has been gradually rising. A lot of people who are into this fashion have noted that it is very difficult to find this type of dresses especially from second hand stores and even from online sites that advertise them. There are a lot of vintage clothes sold which are usually rip offs and if one is not careful, they might end up getting poor quality clothing at high prices.

For a vintage themed wedding
A lot of brides are nowadays going for vintage dresses on their wedding days. Every bride wants to feel special, unique and beautiful on this big day. Wearing vintage wedding dresses is definitely one of the best ways to achieve all the above qualities. The other good thing is that vintage clothes offer a wide array of dresses from several eras from which to pick from. This makes it very easy for a woman to pick something that fits her fashion taste and also body type. The wide selection also ensures that the dress a person picks is unique and won't be on every other bridal picture.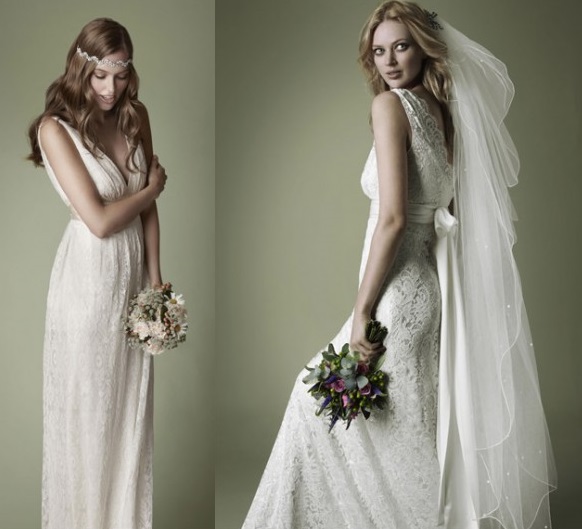 Of course, you cannot talk about vintage dresses and weddings without mentioning vintage lace wedding dresses. Most brides who wear them prefer them in other colors other than white. Perhaps people have gotten tired of the traditional color of wedding gowns. Most brides who wear them choose colors such as deep red, green, purple of blue.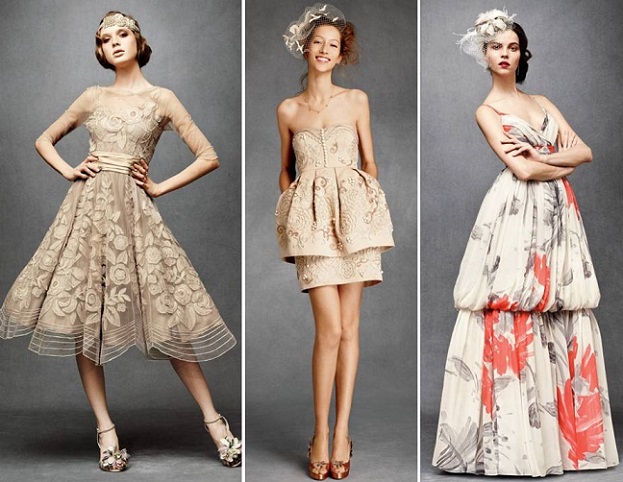 There are many advantages that these vintage dresses can be said to have over their traditional counterparts. Some of these are:
A much better construction (really good quality); this mostly applies to the dresses that were designed in the 50s or even earlier.
There is a large array of dresses from which to pick from unlike for the traditional wedding gowns which come in limited variety.
A vintage dress will guarantee uniqueness. No one wants to wear a wedding gown that is worn by every person. The bride would love to feel special on this wedding day and wearing a vintage designed dress will guarantee this.
Price; this however depends on where one buys the gown and the material it is made of. On average, though, vintage gowns are much cheaper than the traditional types.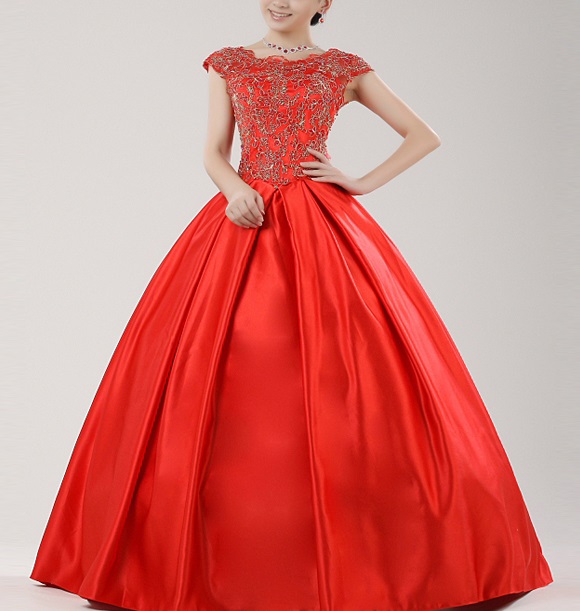 Colors and styles
An elegant red lace dress is also one of the varieties in which vintage clothing are designed. The most famous variation of these would be the vintage prom dresses. These are usually very stunning but expensive pieces of attire. A lot of female celebrities have been seen with them at parties and in award ceremonies. Although they are very pleasing to look at, getting a good dress can cost a fortune especially at the high end stores which stock them. There are, however, a lot of local tailors who also design this type of dress at relatively low prices. They are mostly won on special occasions as they require a lot of work in terms of cleaning and maintenance.
Whatever the choice, vintage clothing offers a lot of room for uniqueness and freedom, who wouldn't love that?