Curves and Shapes for Any Occasions: Red Mini Dress
Nothing beats how a red mini dress magnets the attention of people, it has tremendous capability of making people stop in their tracks. The saying is true that color controls our mood, emotions and even manner of conducting oneself. Red as one of the primary colors has certain effects to certain things. Say for instance, in guys, red has such an appealing effect on guys. A certain study was conducted where a group of guys were asked to be seated and have them watch a group of girls wearing different colors of dresses pass by. After the test, majority of the boys have chosen the girl who was wearing a red mini dress when asked who was the hottest one among the girls. Girls use this fact as an advantage when they want to make an impression.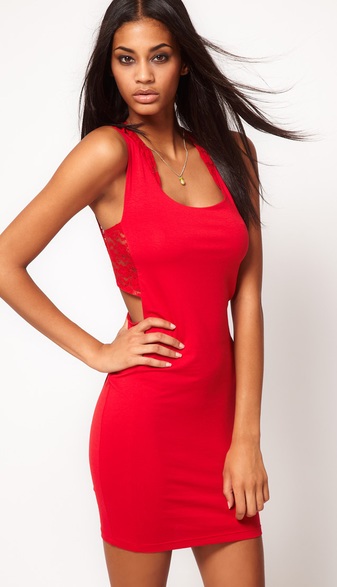 Choose Your Personality In A Dress
Red is a conventional and such an elegant color. You can wear a red dress in everyday events, for work, and have a sentimental feeling in picnics, an eye-catcher in parties, to special occasions and more. Color red adds sexiness and charisma to the person who wears it. It emphasizes the curve and shape of your body, especially when you wear it. Mini red dress could be in many forms that fits your personality;
If you are formal and preppy, you could wear a red lace dress. Laces are used as both an accent and for catching attraction. It's always a favorite choice when you feel that your mini dress needs a little more push.
If you are cheerful and bright, you could wear red sequin mini dress. Sequins covers the unwanted areas and makes you look blooming and hot. This is an effective way to highlight your assets and divert the attention there.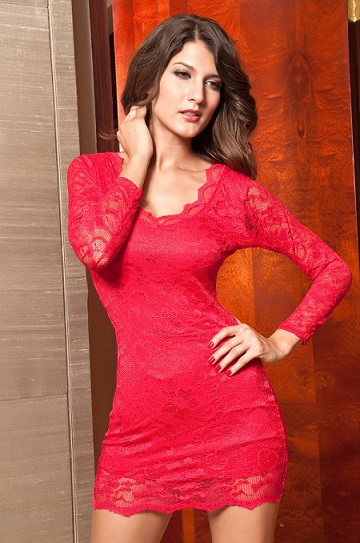 Pulling Off A Sexy Look Is Easy and Fun
There are also some rules that may help you look really good in wearing sexy red mini dress. Take note of these tips and it may help you in sticky situations. These are the following: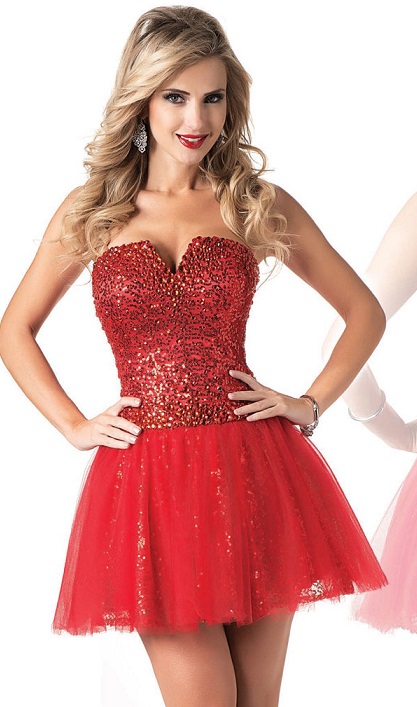 Pick something that is tailor-made – If you have ruffles or revealing necklines, get over it. You want to express a message that you are refined and sophisticated, not the other way around. Focus with sharp lines and quite middle-of-the-road or conservative cut to avoid looking seductive. You have to be constantly aware that red is a seductive color, so make sure that you can still make it to your desired look.
Avoid too much accessories – Red is already an intense and strong color and it conveys volume on its own. Having a heap of necklaces around your neck or anything visually loud is strictly forbidden. Wearing a simple yet elegant piece of jewelry will do.
Select black as pair-up – When it comes to red dresses, nothing has been an easy pair up with it but black shoes. As much as possible, refrain from wearing metallic, beige or brown shoes.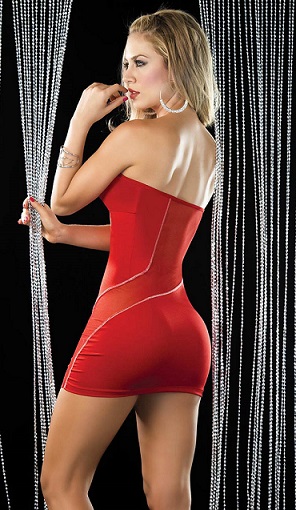 ​Not all girls out there know how to wear red dress in perfection. The first thing you must understand is how to pick red tone that compliments your skin. Those girls who have fair skin will be very at ease and happy to dress up in any color. Nevertheless, girls with brown skin or dark complexion should refrain from bright red crimson, rather, red tone with a little of pink or orange adds pigment for your skin. These tones also have the same outcome with fair but pale skin. In addition, confidence is a vital ingredient to be beautiful and attractive in wearing red mini dress.