Red Wedding Dress – Thinking Out Of The Box
Nothing is more stunning than seeing a lovely lady in red. When a woman desires to be the center of an attention, then wearing red is necessary. The same thing applies to a bride. Red wedding dress is always the best option to stand out on her memorable wedding party. As winter is coming, red is the best color option as it remains as the best color trend for 2014 wedding dress. It is not a new trend because some brides have worn them centuries ago, as based on their cultural heritage. Yet, there were also brides who decided to break the rule in wearing red wedding gowns, instead of the conventional white gown. Red and white wedding dress were in contrast, but they remain the most favorite ones up to now. So far, many brides still adore the basic beauty of the red lace dress and this is why a red lace wedding dress is always popular for decades.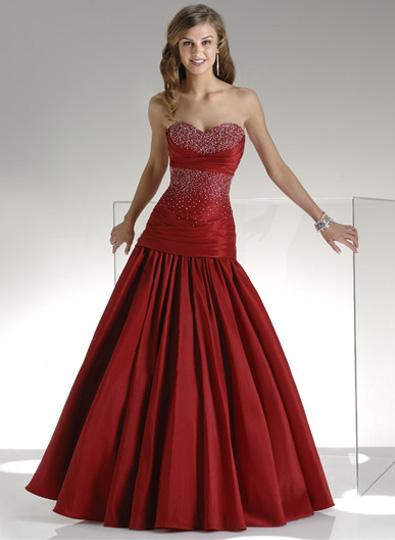 Just like a white wedding dress, a red wedding dress is also perfect for various designs and fabrics. Some designers even modify red with burgundy or maroon for a more elegant look. The best fabrics for red wedding dresses include organza, satin and silk as those three kinds of fabrics are always popular for their luxurious look. Brides who want to emphasize on their exclusive look can easily customize their wedding dresses. Haute-couture or customized wedding gowns in red are popular these days in which most brides can just opt for various lengths, necklines and sleeves.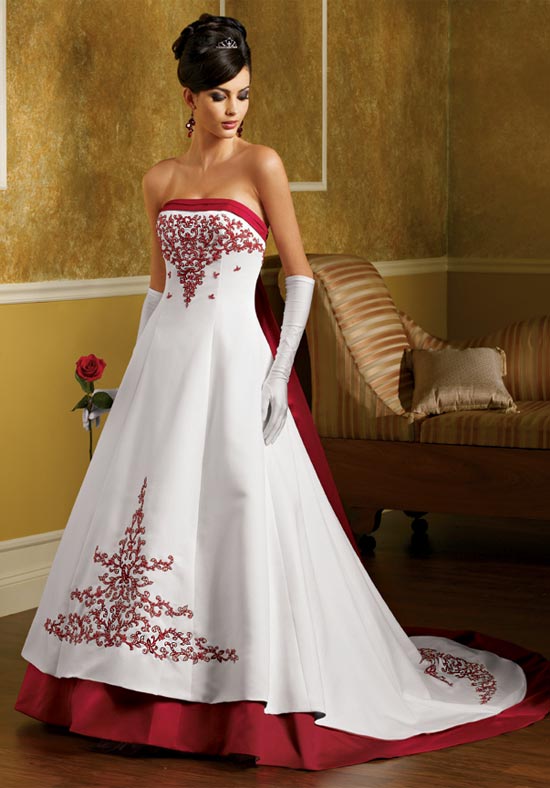 The Best Designs of Red Wedding Dresses
There are options for sexy red wedding dresses. More and more options are available every year due to the rise in demand because of its growing popularity. Discover some popular designs such as:
One-shoulder laced up organza in floor length – This is gorgeous and flexible for every bride who wants to have a ball gown or A-line design
A-line dress in sweetheart necklines with flower lace – This kind of dress resembles the conventional Chinese wedding gown, only with open neckline
Strapless, silk maroon ball-gown with sparkling white silver –This is the best option of a royal look of a wedding dress with stunning and sexy look.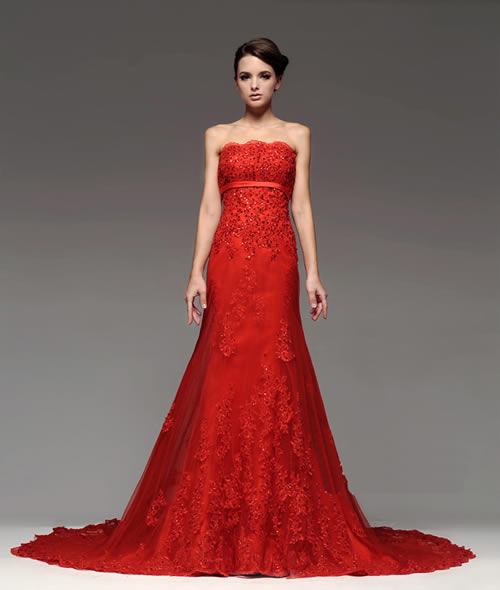 Red and black wedding dress is also the best and the most timeless combination that millions of brides adore. Both colors can offer lavish and trendy look. Yet, some women with darker skin complexions may want to avoid those colors. They will look better in neutral colors like gold, pastel or soft brown.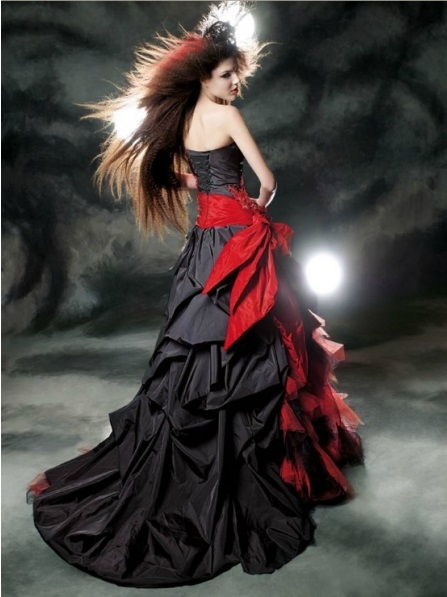 However, when the bride is wearing a red wedding dress, it is better for the bridesmaids to wear other colors which still can match with red-themed wedding dress. Neutral colors like white, ivory, pastel are to name a few. Chiffon dress in bronze is also perfect for a winter wedding ceremony. Basically, there is no limit in choosing the best wedding dress in red. There are lots of sources for the best inspiration for brides with a high-class taste of fashion. Red is always stunning and it is the right time to boost confidence by wearing stunningly designed red wedding gown for the most important day for every bride.