The Little Red Dress
When women wear the famous little red dress, they create a phenomenal effect of being perceived as more sexually attractive than when seen wearing dresses of different color. Subconsciously, men tends to prefer ladies wearing red which is scientifically proven by psychologists who claimed in a research that red color conveys subtle but powerful messages about how approachable a women might be to men's romantic advances.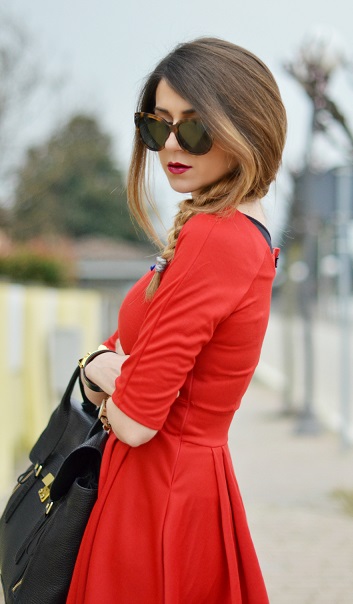 Indeed, if you want to look alluring in the eyes of your man, one way to steal his glance is to wear a sexy red dress that offers boldness and makes a perfect sophisticated fashion statement. Here are some pretty red dresses that will allow you to shine in the crowd.
Little red cocktail dress for holiday gatherings
Dressing red is a playful way to make a colorful statement in holiday parties or gatherings with family, co-workers and friends. Red is perfect for holidays because it brings bold and festive cheer to your wardrobe. If you want to keep things simple, you may opt for a tea-length little red cocktail dress in garnet red and pair it with a matching wristlet and black leather sandals. This look is also ideal for a holiday date under the mistletoe. On the other hand, if you prefer to be simple and elegant in a conventional holiday party, opt for a bright red sheath and a formal pair of pumps.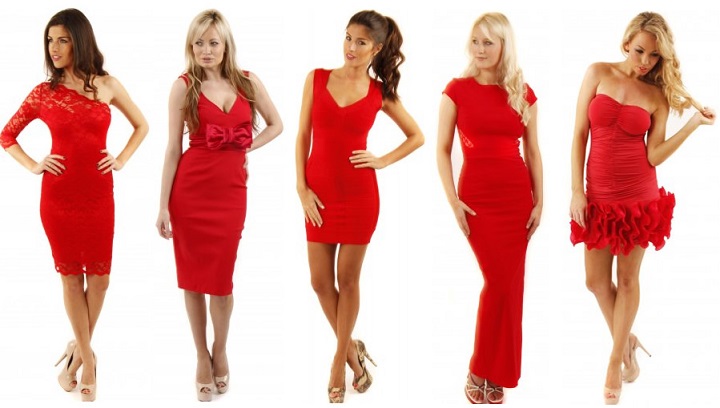 Red lace dress for all occasions
Lace dresses are very versatile that you can use them for any occasion. For dinner dates, a classy red lace dress is great. The touch of lace will give you a sassy glimpse of your skin that allows you look glamorous while you are having a spectacular party or night out in a club. This trendy little red dress is super chic and totally on trend, so do not forget to add it on your wardrobe.
Sexy little red dress for formal occasions 
For formal occasions like dinner, a Broadway show or office gathering, a satin wrap sexy little red dress is very classy. You may also pick a red long sleeve dress that showcases a wow factor. If you can find one with jewel embellishment at the cuffs, you need not worry thinking of a bracelet to wear. Keep you jewelry minimal by opting to an elegant necklace or blinding drop earrings. Likewise, you would definitely look amazing in this sexy dress with an upswept hairdo.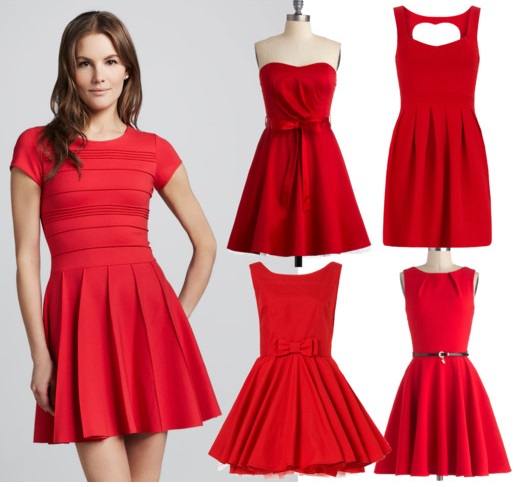 Office-ready red dresses 
Give your pants and jacket a break by creating a wear-to-work red dress. Pick simple silhouette of shifts and sheaths or go for the timeless faux-wrap dress. You may consider long-sleeve, short sleeve or sleeveless dresses, depending on your options. Nevertheless, stay stylish and comfortable with the versatility of a little red dress with a sexy silhouette that can take you from the office to the parties.
Striking red dresses for the prom 
A striking little girls red dress can make you the center of attention at your highs school prom night. Dance the night away with a jaw-dropping red dress made of luxurious fabrics with eye-catching ruffles, cut-outs, lace and embellishments. Expect that when you wear this attention grabbing sexy red dress, you will feel passionate, romantic, vibrant and sizzling as you stun the crowd.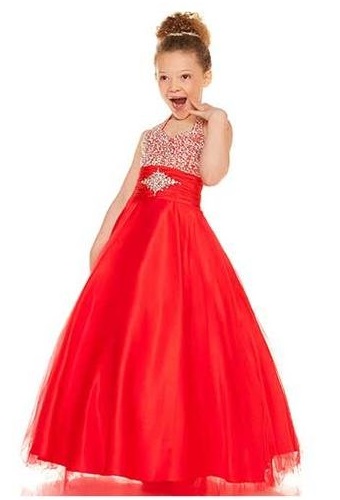 A dress makes or breaks a woman's personal appearance. If the dress is right, it will enhance the beauty of the woman but when the dress is not the perfect match to her body type then it may be the cause of her outfit disaster which may lead to humiliation. You don't want this to happen. When you are in the crowd, you want to look and feel  your best and want to hear praise for how you look and behave during that event.