Tips On The Selection Of A Red Chiffon Dress
A red chiffon dress is ideal for a night out with a boyfriend or a spontaneous walk in the park. The dress and accessories speak a lot about the taste and style of a woman, which makes it necessary for care to be exercised during selection. The following are useful tips on the selection to ensure that a lady's whole style and image are upheld.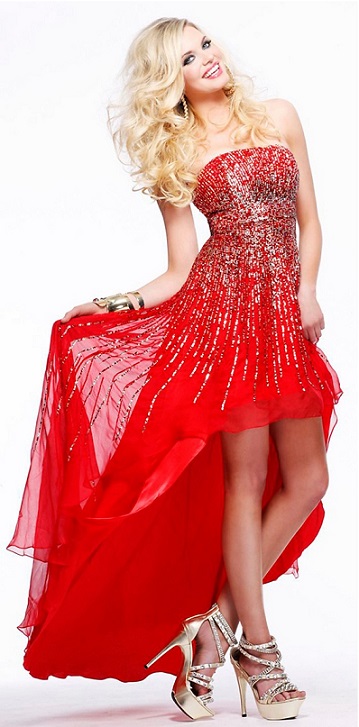 Consider Your Body Figure
Women are advised to select Chiffon dresses that flatter their figures. The length of the dress should be at the knee or shorter if a woman has nicely shaped legs and intends to look taller. The neckline of the dress should be selected depending on a woman's body shape because it is necessary to accentuate her good points while concealing those that make herself conscious. Fashion experts recommend V-necks for a trendy red lace dress because of its positive appeal to all body shapes.
Red Shade Selection
It is important to select the right shade of red in a red chiffon dress because it brings out the best in a woman. Women with cool skin tones are best suited by bluish red dresses while those with warm skin tones look best in orange/yellow colored red dresses. Each shade promotes different effects to the wearer and make sure you are aware of them because the flare of this red dress can sometimes overwhelm you.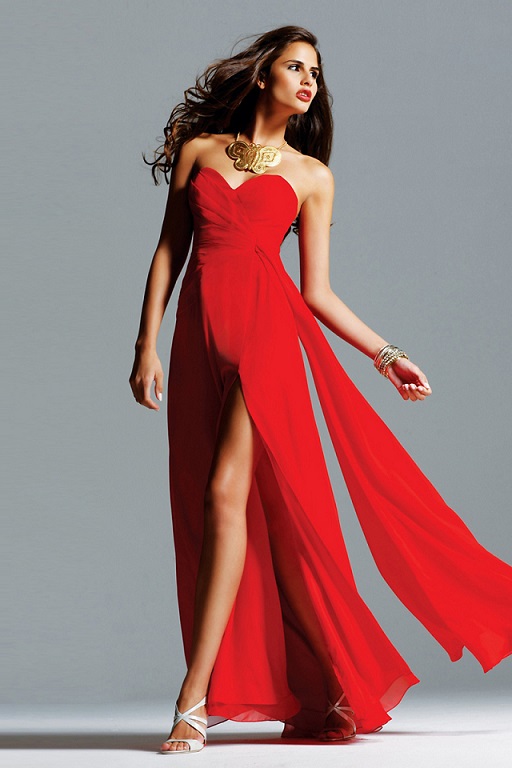 Create Your Own Unique Style
A chiffon collection allows a woman to create her own unique style for any occasion she attends. It is, however, worth mentioning that short dresses without shoulders and strapless gowns will always be fashionable due to the fact that the more skin shown by a woman, the more attention she draws from men, and the more envious other females become. When a strapless red chiffon cocktail dress is worn, it symbolizes elegance and sex appeal. Just be careful when you show too much skin because a wardrobe malfunction is looming just around the corner, however, this clothing style brings out the confidence of a modern woman today.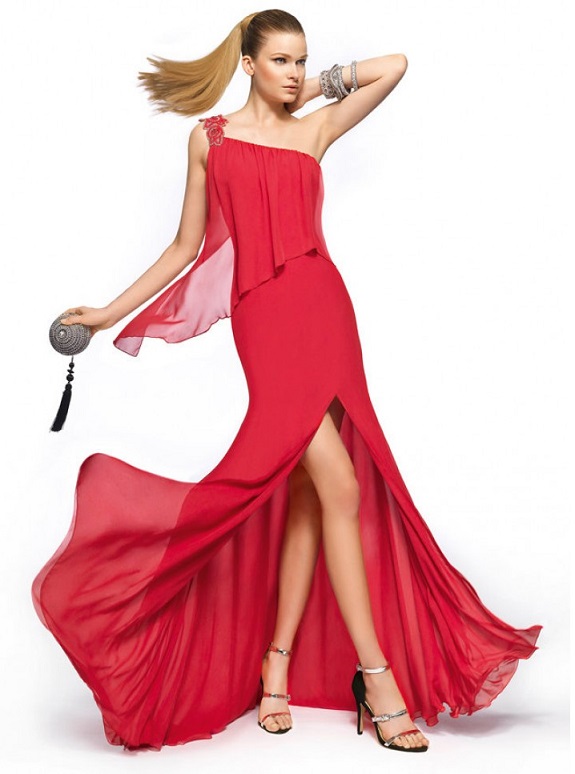 Accessories Depending On The Occasion
The selection of accessories should be done depending on the occasion that a woman intends to attend. For formal occasions, minimal classy accessories are most appropriate. A red chiffon prom dress, on the other hand, looks best if worn with sparkling accessories and trendy shoes. Color combinations that work best with red are black, silver and gold. This is because of their ability to highlight a red dress and attract interest. Clear crystals and pearls also perfect combinations for red dresses. Accessories like scarves, hats, veils and hair add-ons should be selected in a way that suits the entire body of a woman proportionately, and offers maximum comfort.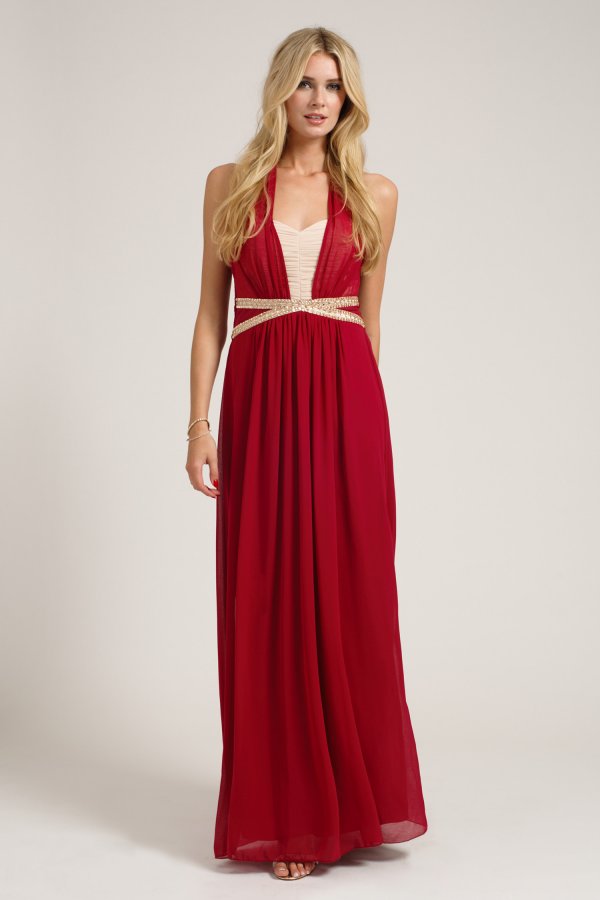 Fabric Selection Should Be A Priority
A Light fabric is ideal for a red chiffon dress especially during summer. Cotton is considered most comfortable because of its ability to absorb moisture from the body. It is important to note that light fabrics portray a relaxed and light emotion in a woman. A red chiffon maxi dress should offer warmth to the wearer when worn for an evening event, especially if it is strapless or backless in design. If you want to take control of your energy in the room, then you can settle with either white or black chiffon dress.
The greatest advantage of a red chiffon dress is the fact that it is available in numerous styles. It is for this reason that a careful selection should be made to ensure that a woman looks her best for all occasions she intends to attend.