Lace Sheath Dress: A Classic Modern Trend
Lace sheath dress has been ruling the ramps for a very long time. Sheath dresses are rarely out of fashion. The fact that they have sustained the ever changing fashion trends only proves that they are nothing but a fashion classic. The innate sexiness, the subtle hide and seek nature of the fabric makes it every girl's favorite pick. The length of the outfit, the type of sleeves or the cut of the dress itself are all very detrimental in achieving the look one is going for. Apart from being flaunted by the most noticeable names of the glamour world, this type of dress became very popular owing to the Hollywood fashion sense. Lace sheath dress has dominated all the red carpet events from across the world and has successfully taken the glam quotient a notch higher.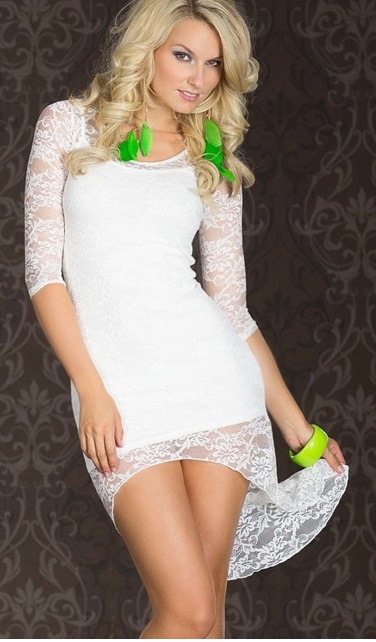 Your Top Picks
Here are some classic types of sheath dresses that have been an evergreen choice for various occasions.
Red lace dress: Sexy red lace dress is what fashion tales are all about. A floor length red sheath dress with a high slit and long sleeves will make for the best evening wear especially when attending a charity gala or a fancy party. A short red sheath dress makes for a perfect date outfit when paired with a pair of black or silver shoes. A striking shade of red color with the right cut that suits your body type, intelligent accessories and correct shoes makes this look a definite hit.
Lace sheath wedding dress: "Till death do us part", if this promise can be made in the most ideal setting then, the picture will definitely include a beautiful bride wearing an elegant white lace sheath wedding dress. With Duchess of Cambridge bringing the fairy tale dress back in fashion, there seems no dearth of 'to be brides' booking their sheath wedding gown. Pairing this dress with a beautiful, yet simple tiara and a lace veil will add the dreamy quality to it. Accessories should be kept minimal. It is recommended to wear diamond earrings, neck piece and bracelet depending on the sleeve length and the neck type that is chosen.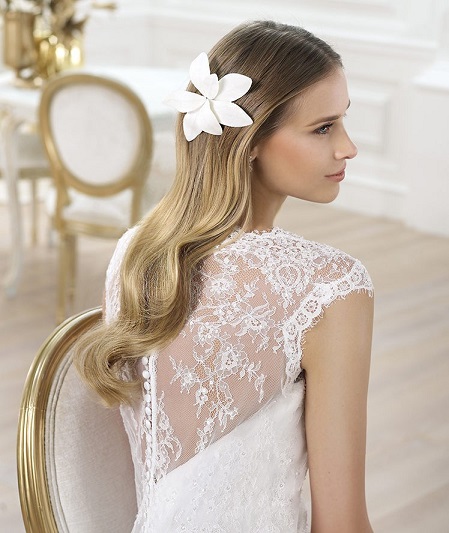 White Lace sheath dress: Pure white sheath dresses can make a woman look effortlessly sexy. This makes it an ideal choice for any occasion. One can put on a black blazer on a short white sheath dress to a meeting or wear it with a pair of bright colored shoes and party with the girl gang or wear a big hat, nude heels and a thin gold belt with the white sheath dress and watch a polo match. The uniqueness of this outfit lies in the way it can be so versatile. The dress if lengthier can help you perfect that red carpet look which you have always wanted to don.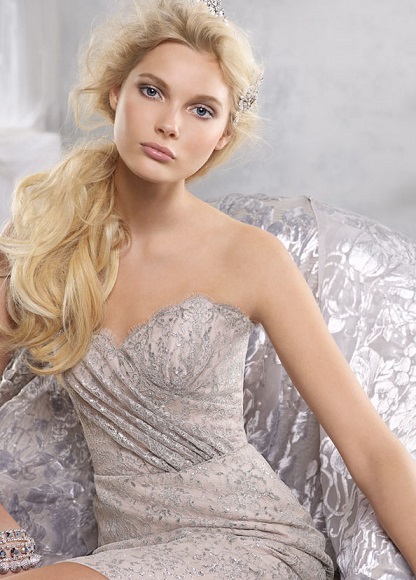 Black Lace sheath dress: Nothing spells confidence and charisma like a black lace sheath dress. Black Sheath lace dresses have been making a lot of noise in the recent times as they have been endorsed by some of the biggest brands. The length of the dress and the cuts chosen can help you turn into a diva. Pairing the dress with a black pumps and gold earrings and applying make-up which highlight your lips (red lips or dark pink lips or deep burgundy) will make for a terrific ensemble.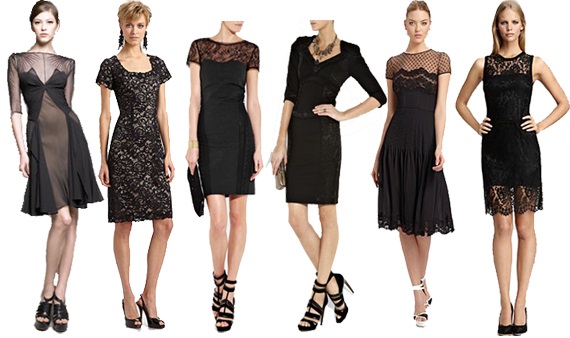 Lace sheath dress can effectively bring out the feminism in a lady without too much effort. However, one has to pay attention to the accessories, shoes and bag that is paired with this dress. If done wrongly, the dress can look trashy and not so classy which will ruin the complete evening for the wearer. Therefore picking a dress, with the cuts that suits your body type and applying make-up that suits your skin tone is of prime importance.