Pink Lace Dress: Varieties and Tips
Pink is the color for all seasons and pink lace dress and its variations are the dress for all occasions. Almost all elements of feminism come together here: pink and lace. This combination has been explored in a hundred different ways from kids' wear to edgy crop tops for teenage girls to floral ones for the office going women. Its immense popularity can mostly be attributed to the fact that this combination is like a chameleon and can be styled in many ways to be appropriately dressed for different occasions.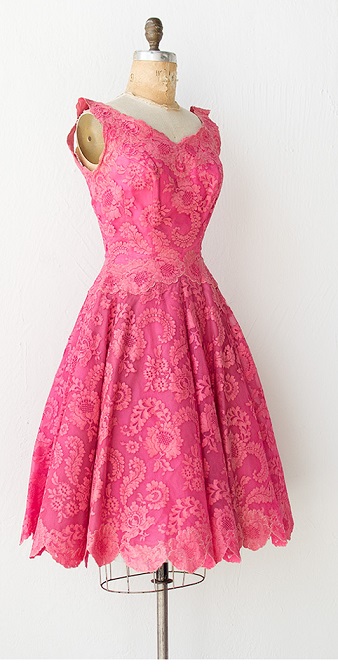 The Floor Length, Pink Lace Dress
A pink lace dress with a thigh high slit can set the ball rolling for any red carpet situation. This dress with floral designs and interesting back and sleeve design will increase the sophistication levels. Black shoes, or varying shades of pink sling-back heels or a lovely royal blue hue shoes will add that extra oomph to the outfit. Tying your hair up in a ponytail or doing it up in a high bun will accentuate your cheekbone and the length of the dress will make you look slender and tall. But, the fitting of the dress and the cuts must be chosen well depending on the kind of body. A light pink lace dress spells elegance like no other color.
The Mid Length, Lacy, Pink Dress
Nothing else spells cuteness more than a baby pink or a hot pink lace dress of mid length. This dress immediately helps you achieve the girl next door look almost effortlessly. Typing your hair up into a ponytail and accessorizing with minimalistic, old accessories will complete the look. Opting for nude, white or black pumps will enhance the look. Throwing on a white jacket made of lace or some other light material will bring this look closest to perfection.
The Short, Racy Pink Dress
A mini lace skirt in bubble gum pink color paired with a white or ink blue sleeveless top is the perfect choice for a night out with the girls or when hitting the shopping mall with the ladies gang. Wearing a nice set of junky pearl jewelry can make this outfit very beautiful. Leaving your hair open and using small earrings will add a fun feel to the entire ensemble.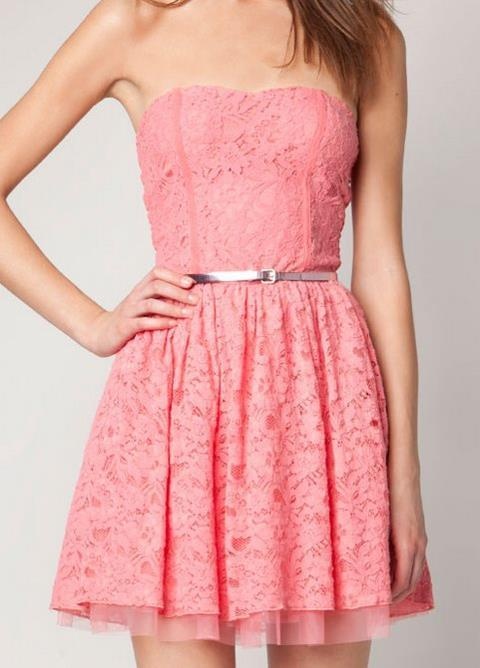 Tips on Wearing Lace Dresses
Choose appropriate lingerie when wearing light colored dressed such as the light pink lace dress or a white lace dress.
Do not mix lace with a variety of fabrics. Lace is an over bearing fabric and hence has to be used in such a way that it is the highlight of the outfit. It is preferable to keep rest of the outfit plain or of a fabric which is earthier.
Try to wash these lace dresses in cold water or by handing it to over to the laundry shops rather than washing it using hot water.
Choose cuts that stick to your body without making it look indecent.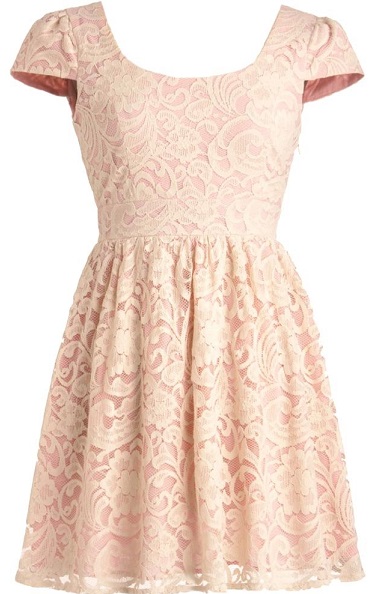 Final Tips
Apart from all these tips, one has to pay attention to the shade of pink being chosen and if it is a color that will not make the person appear larger than she is. By selecting a proper shade and following the tips above accurately, any lady can look at her best when wearing a lace dress. So go ahead and grab a piece of your own from your favorite store today – extreme femininity and glamour are just few things that await you so gear up!