Steal the Show in a Red Sequin Dress
Red sequin dress can particularly define you provide you wear it right. Many women even fear wearing sparkle or embellishments during daytime. The ultimate trick is to pair these sequin dresses in casual glam style so as to be the attention seeker. Since sequins are in itself a style statement and stands out, keeping the rest the look simple is essential.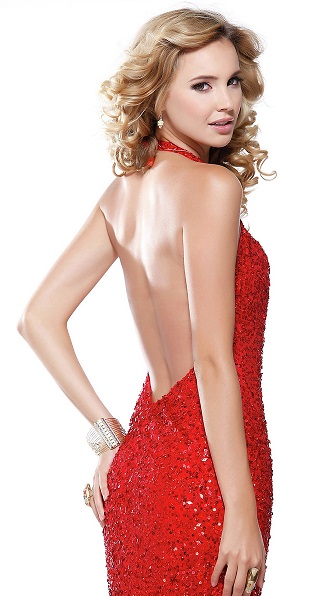 Look simple
The key to have the most stunning look is by wearing the dress right. Wearing it too casually or overdoing it can both hamper the look. Never wear a sequin dress with too much of an accessory. The sparkle and shine of the dress itself makes it the focal point of attention. The rest of the accessory can just be a bracelet or a watch along with a small stud. Complete the look with ballerinas or flats. Since the no make look is quite in fashion just include a lip gloss. Never pair the red sequin dress with a red clutch purse or red shoes. It is a fashion faux pas. For an off shoulder or v necked cut dress, wear a simple small pendant.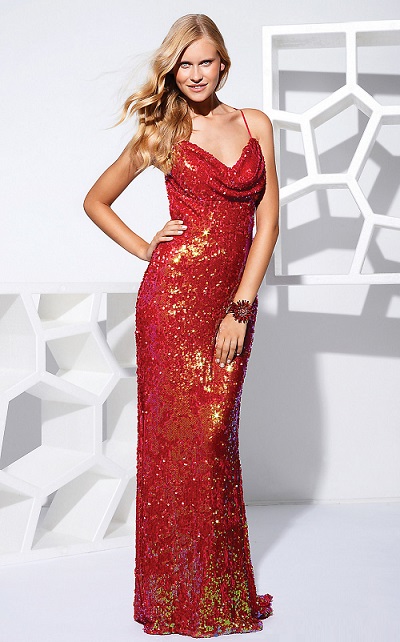 Include elegance
While the long red sequin dress has quite elegance it can also give a showgirl look. To make sure that you look classy and not at all trashy, incorporate the right accessories. Apart from diamonds pearls are a really good option. Wear the most stylish sequin dress along with white pearls for a sophisticated look. A princess length necklace or a pearl choker looks good with a v necked sequin dress. If the top of the sequin dress consists of a high neckline include a strand of robe length or opera pearls. Simple pearl stud ear tops also looks good.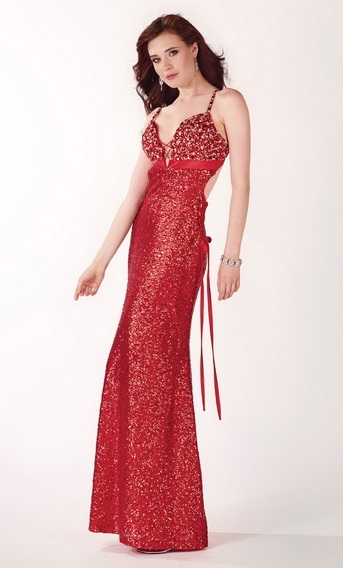 Give a hand to the texture
When you are choosing shoes or bags for the sequin dress a material similar to it can make it overdone. Choose a different material for it. Wear a red lace dress and include a velvet or leather clutch purse. Use some striking texture to the look. Wear a black suede shoe with a sequin dress and matching clutch purse. For neutral color sequin dresses like white or black, you can play with colors. Team it with a red velvet purse or handbag.
Casual chic look
For the young women or the teenagers there is nothing like wearing red sequin dress with a sweater or a blazer. This is an ideal evening look. The short red sequin dress can also be worn with a flat ballet shoe and a blazer along with a small purse.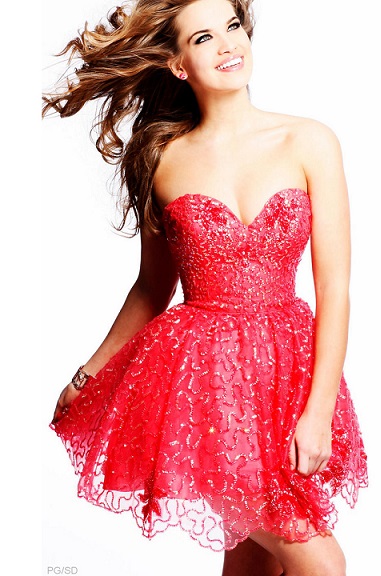 Wearing it right- what to wear underneath
When wearing sequin dresses it is important to wear something underneath it since it reflects light. It also shows off the bulges and curves which is no way desirable. Bulges in the body appear huge when it is shimmering. All women look great in sequin dresses provided they wear the right undergarment. Include well fitted shape wear beneath the red sequin prom dress and you are good to go. Also include similar color innerwear so that it should pop out of the outfit. For a black sequin dress the innerwear should also be black.
The red sequin dress is a classy outfit that makes it a stylish wear when worn the right way. From parties to weddings to prom nights there is simply nothing that comes close to it. This dress is one such outfit that makes it a must have in every party girl's wardrobe. The sequin dress is the epitome of fun, chic and glamour. The dress itself will speak youth and energy shimmering through the shiny sequins.