A vintage lace dress conjures up images of royal families and courtesies that now belong to the past. This Elizabethan variety became popular in 1950's with actors such as Audrey Hepburn wearing them in movies like "Roman Holiday". In fact, lace never left the fashion scene. It remained as part of one type of dress or the other, though extensive use of this type of material periodically keeps on highlighting its presence.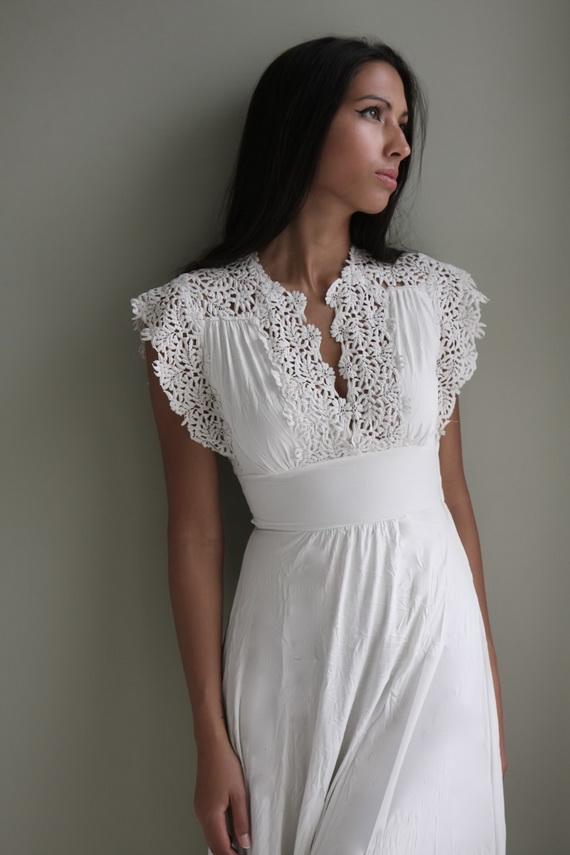 Recently Angelina Jolie wore such vintage dress in "Original Sin". Today there are several new materials such as sheer, organza, and taffeta which are used by fashion designers to create an effect similar to lace. However, lace holds on to its place of prestige as a material for dresses that are worn on festive occasions, and formal occasions. Since ladies from wealthier classes wore it in the past, it is still associated with a sense of richness, which is clearly missing in dresses made from modern materials.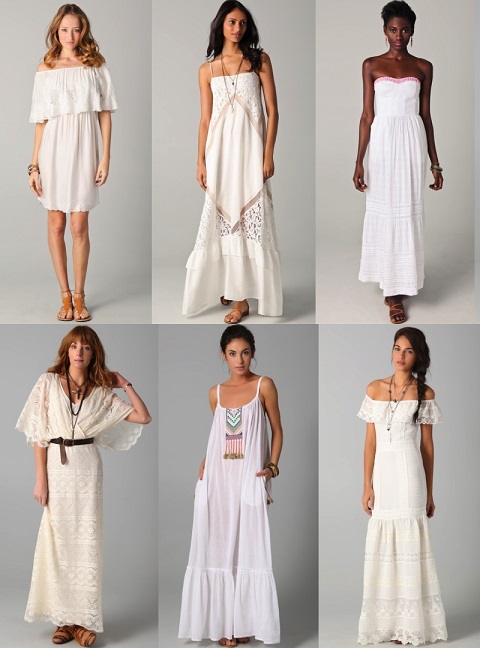 Designs in Authentic Vintage Lace Dress
Fashion designers do not have to work hard to create a delicately beautiful dress from lace. There are several vintage designs, which can be copied and a few creative features can be added to them without destroying the basic theme. Designs of such dresses may vary in
Length. Most of the vintage lace dresses are of tea length or gown length, which sets them apart from other lace dresses. This does not mean that there are no knee length varieties. The lace used to make such dresses may have varying patterns such that the border of these dresses towards the floor is fairly large and distinct because of thicker design in the lace there. The lace may also have geometric patterns and even these may be segregated as layers within the overall lace design.
Emphasis at waist. In so far stitching goes, the waist is accentuated in these lace dresses either by tailoring or by using a satin sash. These sashes are fairly broad and tied as bows.
Neckline. Collar may be present on its V neck, which is rather unusual amongst lace dress varieties. However, there are ample such dresses with round neck or square or trough shaped necks. Some of these dresses may have closed necks as well. Usually though, fairly large neck may be cut, and this is then covered with lace. The dress may also have a row of larger lace border covering the neck and nape, or perhaps, the lace may touch the collar bones in some cases.
Sleeves and shoulders. At times the shoulder straps may only be thin strings tied as bows on either side, and a lace cover may be used to cover the neck and shoulders apart from chest. This cover may be a separate veil like piece and fastened with a button at the neck. Alternately, a layer of such lace that is stitched to the neck of the dress may fall back from the neck, exposing part of the neck and shoulder, but covering the arms and providing double cover to the chest. Some of the dresses may have puff sleeves or elbow length sleeves, but usually these dresses have short or mini sleeves. Skin- clinging full sleeves, which again have borders near the wrists completes the picture of some of the more ancient lace attires.
Skirt. Skirt of such dresses may have layers, which fall gently, or may stand stiffly increasing the volume due to inner padding.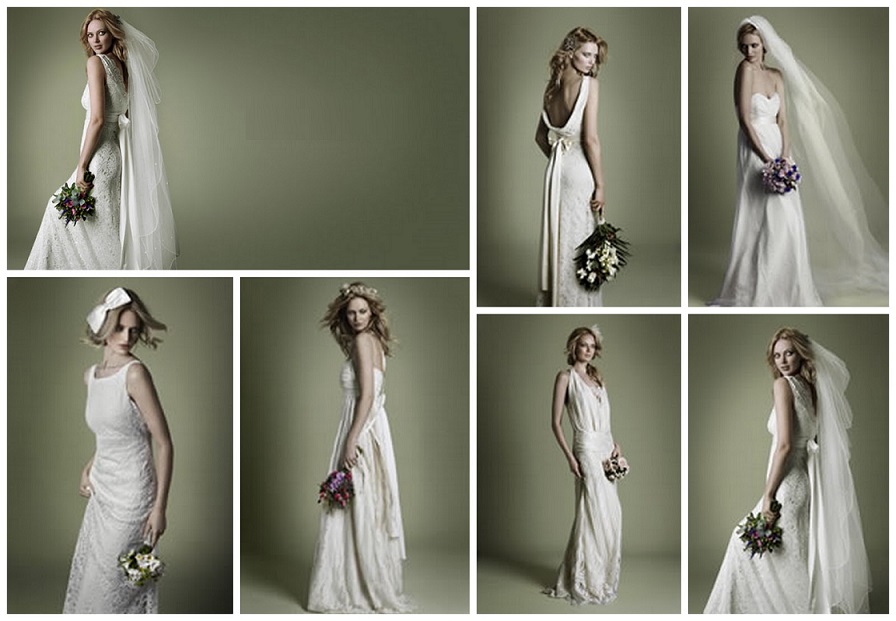 Materials Used To Make Modern Vintage Lace Dress
In the past, only cotton was used to make laces, and these laces were handmade. Machines are now used to make such laces, and cotton is blended with polyester for making them. There are some lace materials that have higher percentages of polyester or other synthetic fiber in them. Cotton lends laces its stiffness while other materials give it its suppleness. Vintage variety of lace dresses looks authentic with laces made from thread that has much higher ratio of cotton in it. These need to be periodically starched. The red lace dress from that era is usually made from darker shade of red, closer to burgundy. Usually though people opt for vintage white lace dress or vintage black lace dress. Such dresses include vintage lace wedding dress varieties.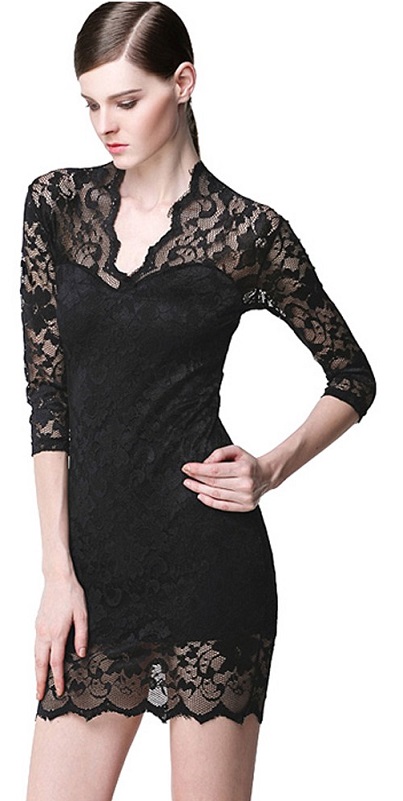 Conclusion
The delicate look of laces can make any lady look fragile, which is how ladies were thought of in the past. Designs of lace dresses of that era were therefore intended to project women as delicate people, notwithstanding their overall appearance. In contemporary world, such dresses are used in marriage functions, and other family occasions.