Floral dresses are irresistible all year round! Unlike other designs, floral dresses are always in the top fashion trend almost every season: winter, summer, spring, or autumn. The floral dress has an  unexplainable way of fore fronting the fashion industry. Indeed, no one can defy the mystery it brings.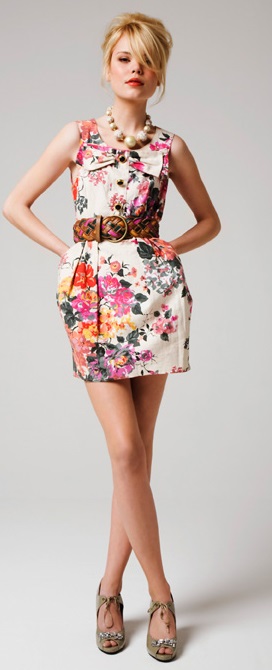 Define Who You Are In Your Outfit
Designers are excited to stage these iconic patterns as ladies all around the world are getting ready to indulge in their feminine side. The side, which is more inclined to shopping dresses, accessories, or something bright and glamorous to pamper themselves. Dresses are the women's way of expressing their emotions, feelings, or motives. Women opt to wear something that defines who they are. If they want to look powerful and respected, they opt to wear gowns or "the wardrobe for court" as they are called, or mini-dresses, skirts, or see-through dresses, if they feel their sensuality and prefer to look sexy. Recently, floral dresses tried to offer variety of trend that will make all women go wild and passionate.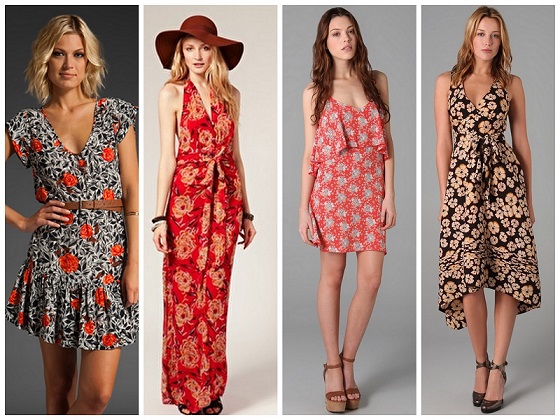 It Burns With Your Inner Desire
Red burns your inner desire as red lace dresses shows your true you. Red lace dress shows versatility. It offers style from red carpets to normal day use of showcasing one's individuality. It can be paired with accessories that gives contrast to the color that will make red more spicy and hot, a shoe, for instance. These type of dress, on the other hand are very delicate and surely demand extra care.
Look Sexy In A Subtle Way
Long floral dresses are perfect of the one's who wanted to look sexy without showing much. It creates an illusion of the body figure keeping it so exciting. Feel your grace as the air moves your dress. It's a stunning scene as the dress hugs your upper body and flows freely downward from the waist. You look like an enchantress with the floral designs and what more do you expect from these looks? It's a solid combination of creativity and passion in a single dress.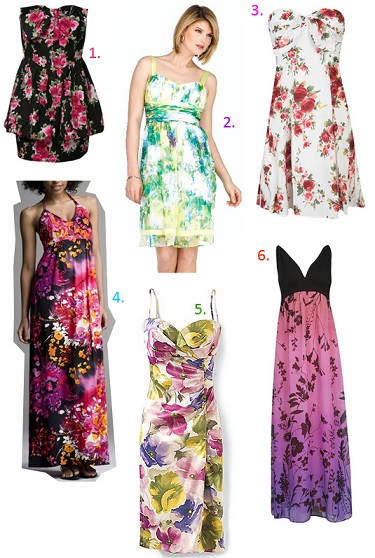 Vintage Floral Dresses – A Definite Inspiration
These type of dresses show the woman's elegant and exquisite taste, which is usually of a limited supply. Be a woman of today while slipping in an old yet unique approach. Feel the luxury of the era and your feminine side. Rediscover the grandeur that had moved mountains in the fashion industry before designer items shared the limelight.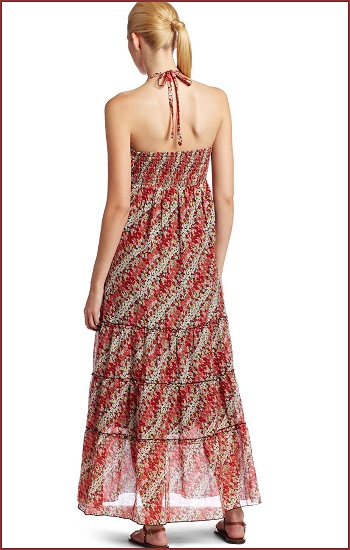 Out-Fashioned Cheap Floral Dresses?
Cheap does not mean out-fashioned. Fashion and trend do not depend on price tags. There are so many available dresses in stores that are inexpensive, yet show to be more than they actually worth. As mentioned, the price will not matter once you wear it around, unless you don't want to remove the price tag. Understand your body type and be creative in your mix and match clothing preps. If you are the person who likes to dress up without losing your control you're your budget, go and shop for the inexpensive ones.
The secret of having a good dress, in the end, matters on how a person mix and match her outfit. For these styles of dresses, on the other hand, do not require much of this work. Floral dresses will say it all for you. For those people who are less willing or not yet live the flourish of the gardens, you may think twice for floral design are for not only for spring nor for summer. It is for all seasons long and will continue to hit the fashion industry. It is not only for celebrities and conscious individuals, but also for all people who wanted to feel their individuality. Be girly and feminine with this tribute to nature design. A trend that just won't fade away.